700 degrees Celcius large Fresnel lens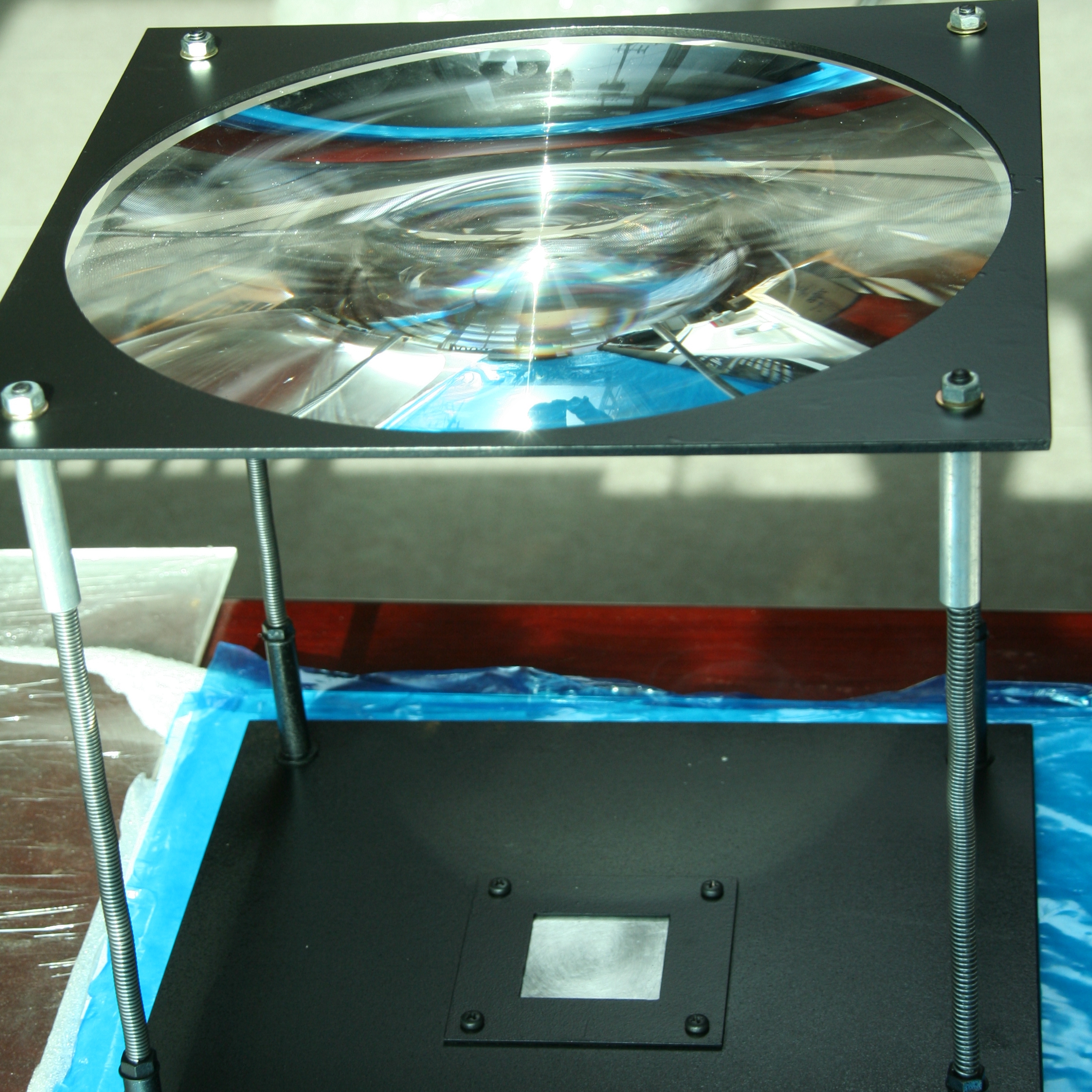 Customer
Have a happy new year. I would like to purchase a huge Fresnel lens (I saw them on your website it was 460 or 480 US dollars).  I will pay the due amount by my credit card (Paypal account is applicable).  I wonder such system can reach 650 degrees Celsius under clear sky weather conditions? What is its shipping cost to Turkey?  Could you inform me?

----
Fresnel Factory
Since the lens is too big, the shipping cost is very expensive.
If we use UPS saver service, then USD 250.00 for USA and 526.00 for Turkey in your location.
If you accept this shipping condition, then we are willing to send CP1300-1100 for you.
Please let me know how do you think.
CP1300-1100 is on stock.
-----
Customer
First could you give me a hint about what is the maximum temperature it can reach under clear sky conditions? I would like to use Fresnel lens to evaporate/treat various industrial wastewaters as well as to produce activated carbon (I need at least 500 degrees Celcius).  If you clarify this questions, I will order it.
Dr. Goksel, in a perfect condition, CP1300-1100 is reach up to 700 degree.
Turkey has relatively good condition for solar concentration, so I think 500 degree will be possible
Question for Fresnel lens