VR80-50, VR Fresnel lens
VR is an environment similar to reality but not reality through human technology.The created virtual scene stimulates the user's senses to feel and experience a space that is the same as the real feeling。Users can not simply immerse themselves in virtual reality.You can also use real device operation to command them, with a feeling of being on the scene.You can observe things in three dimensions without restrictionSimply put, the lens in the real VR helmet is based on different realities and local spaces to create different images.A virtual reality scene is formed in the user brain visual system.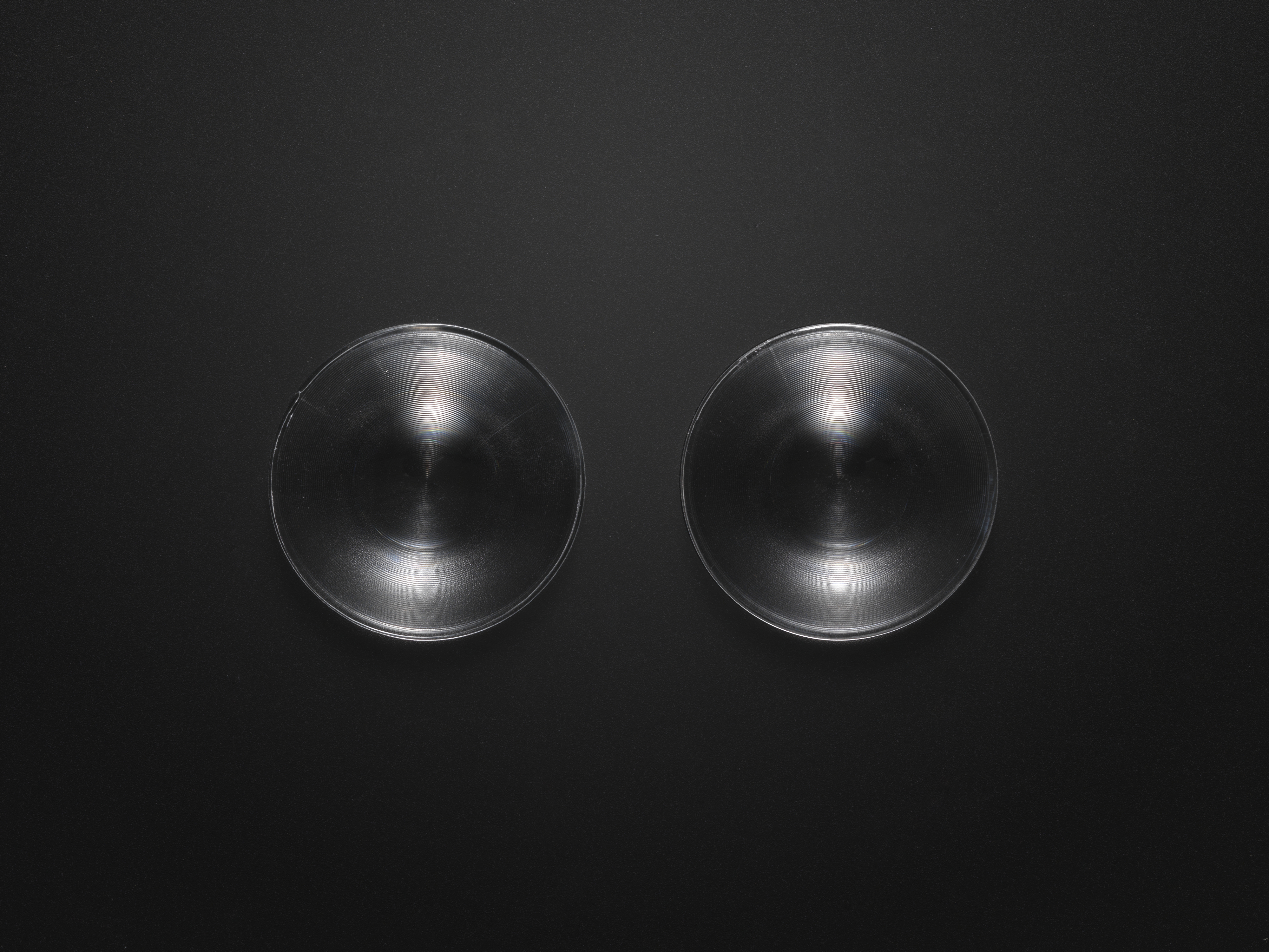 Technical information
Focal Length (mm) = 80
Size (mm) : Ø50
Groove Pitch (mm) :0.3
Thickness (mm) : 2
Material : PMMA
Type : VR
LED type Fresnel lens such as magnifiers, lighting equipment, 3D display is being used in a variety of areas.
Groove(Prism) on the opposite side condensing
(A flat surface condensing)
Also we design to use more 3mm Optical PMMA for loner life time and to have 0.5 ~ 1.0mm groove pitch for higher solar concentration.
(If groove pitch is density, then quality of image that is maginifed is clearer.If groove pitch is width, then efficince of concentration of light is higher.)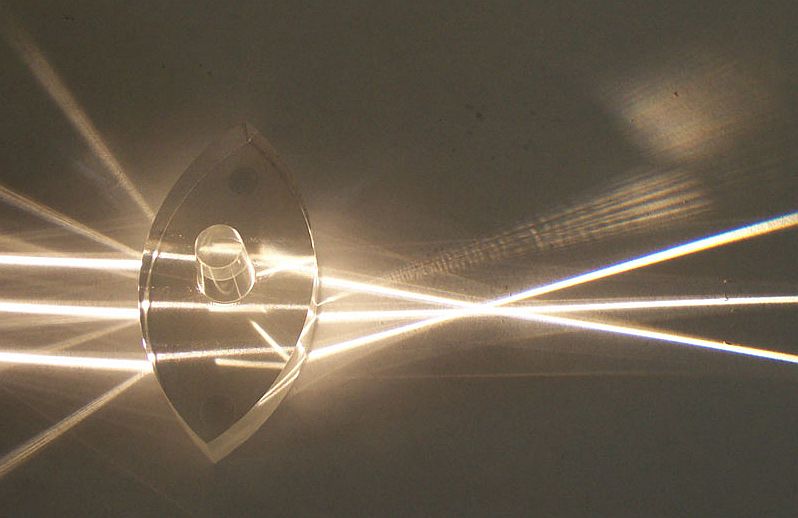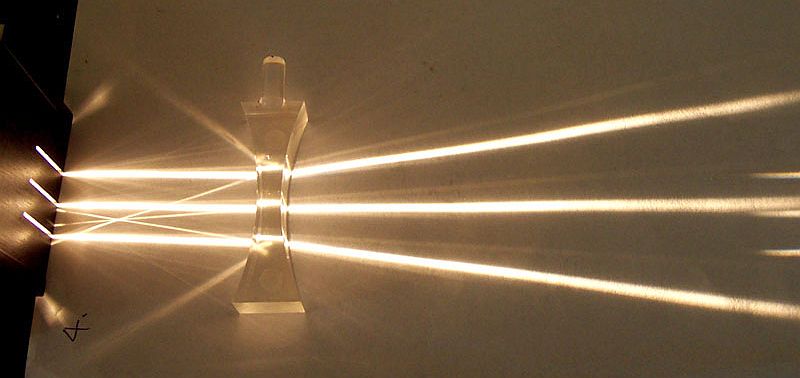 ◈ Refraction of light with Conve and Concave lens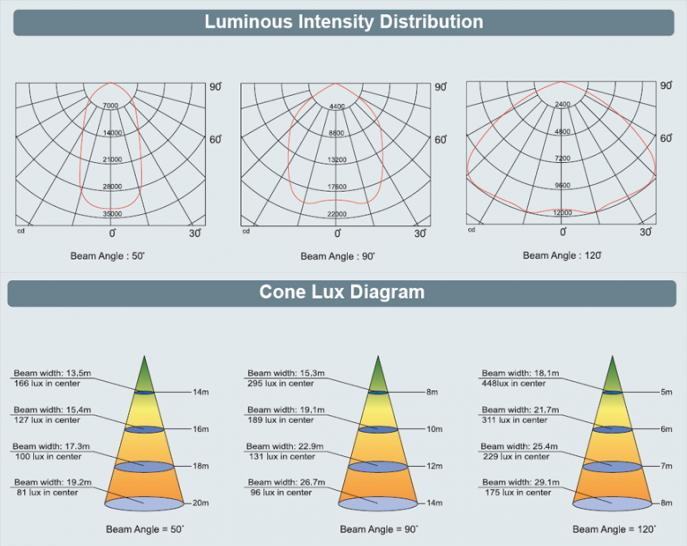 ◈ Cone lux diagram (50, 90, 120˚)
The basic functions of the lens to refract light, can spreading or condensing the light emitted from the light source.
Fresnel lens a lighter and thin than convex(concave) lens.
So, when the Fresnel lens used in lighting equipment to make a lighter, smaller apparatus.
◈ Light distribution changes video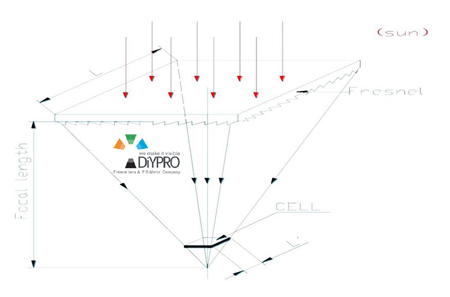 ◈ Fresnel lens concentration rate
Concentration rate is ratio between area of solar cell and area of Fresnel lens.

Ex) Fresnel lens size 120*120mm → area of lens is 14400mm2
Solar cell size 5*5mm → area of solar cell is 25mm2
Concentration rate is 14400/25 = 576 times
However because of transmittance rate and other obstructs, multiple 80% is reasonable.
Adjusted concentration rate is (14400*0.8)/25 = 460 times
◈ Using a Fresnel lens solar concentrator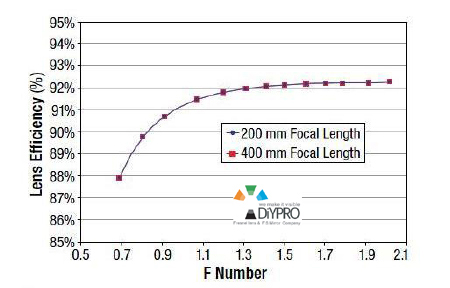 ◈ Efficiency and F number
F=focal legnth/Diameter
From F1.2, the efficency is dramatically droped. It shows there is a certain ratio between focal length of fresnel and diameter of lens.
Bigger size Lens is not always the answer.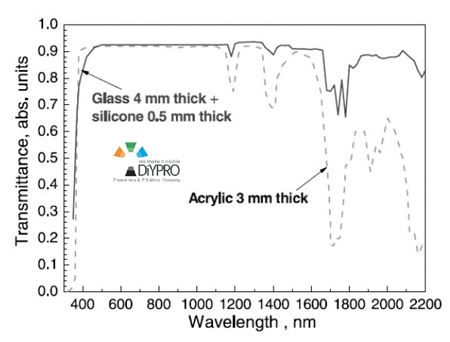 ◈ Comparing transmittance of SOG(Silicone On Glass) and PMMA
Our Optical PMMA has higher transmitive than glass, which is 92~95%, and absorption in visual ray is almost 0%
We are happy to work with individual inventor and developing company.
Custom Design is available.


※ Maximun capacity
Max size : Ø1600mm
Groove Pitch : 0.07~2mm
Thickness : 0.4~10mm
According to our customer's needs, we recommend ideal solution from our 106 existing products, which are increasing in diversity.
We are prepared to take from design to prototype to volume production.
Contact
Email : Kim.diypro@gmail.com
Tel : +82 70-7605-1652
English webpage : www.FresnelFatory.com



Please visit our Developed Case List and see our achievements.
http://fresnelfactory.blogspot.kr/