GigaOpt Installation at Anseong Agricultural Training Institute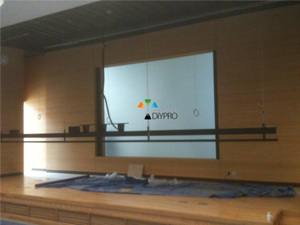 This is GigaOpt installed in Anseong Agricultural Training Institute, March 24, 2010.
It was supplied 2440 * 1880, cut 1800 * 1600 for 5T, and the frame was created with angle adjustable and circular reflective type.
(2010년 3월 24일 안성농협연수원에 설치된 GigaOpt의 모습입니다.
2440*1880, 5T 전반사로 1800*1600로 제단하여 공급되었으며 프레임은 각도조정이 가능한 원반사 형태로 제작되었습니다.)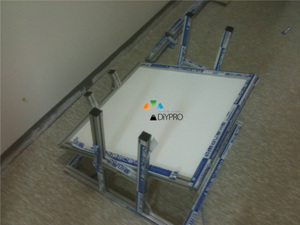 A part to place the projector.
We produced it detachable, considering the situation which it may be long distance between the front surface mirror and the projector in.
(프로젝터를 위치시키는 부분입니다. 전반사거울과 프로젝터의 거리가 멀어질 수도 있는 현장 상황을 고려하여 분리형으로 제작하였습니다.)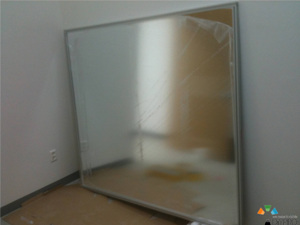 Front Surface Mirror fixed at frame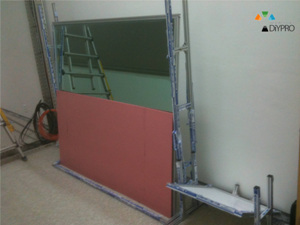 Frames completed prior to fixing in the correct position. As you can see, it is possible to adjust the slope freely.
(정확한 위치에 고정하기 이전에 완성된 프레임의 모습. 보시는 것처럼 거울의 경우 자유롭게 기울기 조절이 가능합니다.)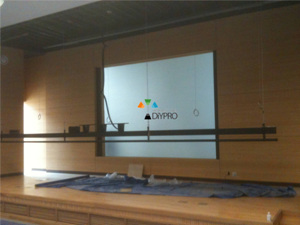 Anseong Agricultural auditorium seen from the front
(정면에서 바라본 안성농협강당의 모습)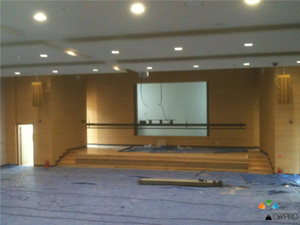 Anseong Agricultural Training Institute looked at in full view
(전체 view로 바라본 안성농협의 모습)